SYMBI Home Update: Deck Framing Complete, Structural Insulated Panels Begin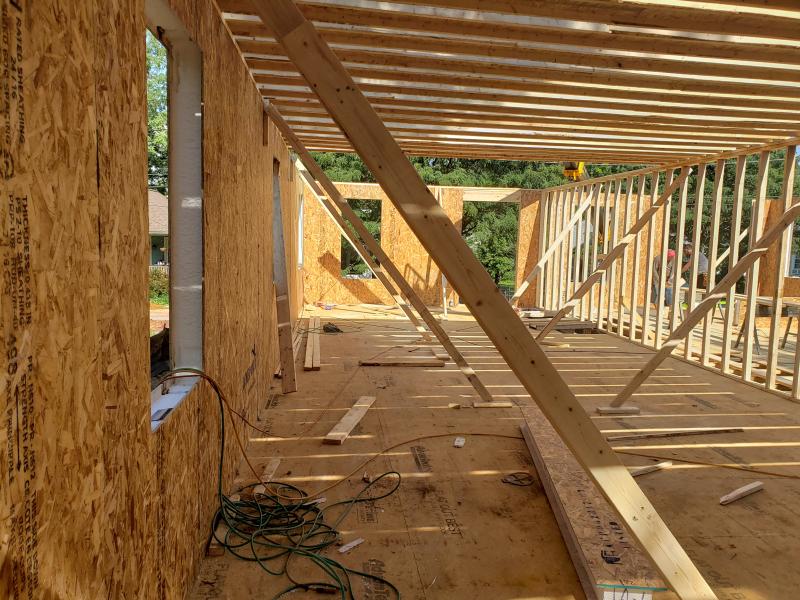 The PRODUCTS high-performance demonstration home in Mt Rainier, Md., has reached another milestone. The first floor deck framing is complete, and the main framing has begun.
But the SYMBI Duplex One is not like most houses built in America. Instead of 2x6 studs, with OSB sheathing, and fiberglass insulation, the projects is being done with structural insulated panels (SIPs), a high-performance building panel that consist of two sheets of OSB and a layer of rigid expanded polystyrene or extruded polystyrene foam insulation in between.
Nicole Tysvaer, CEO of SYMBI Homes, says the panels are part of the overall energy efficiency strategy for the project. Each unit will be Zero Energy Ready-certified by the Department of Energy.