SYMBI Duplex One Ep. 2: The 3D Walkthrough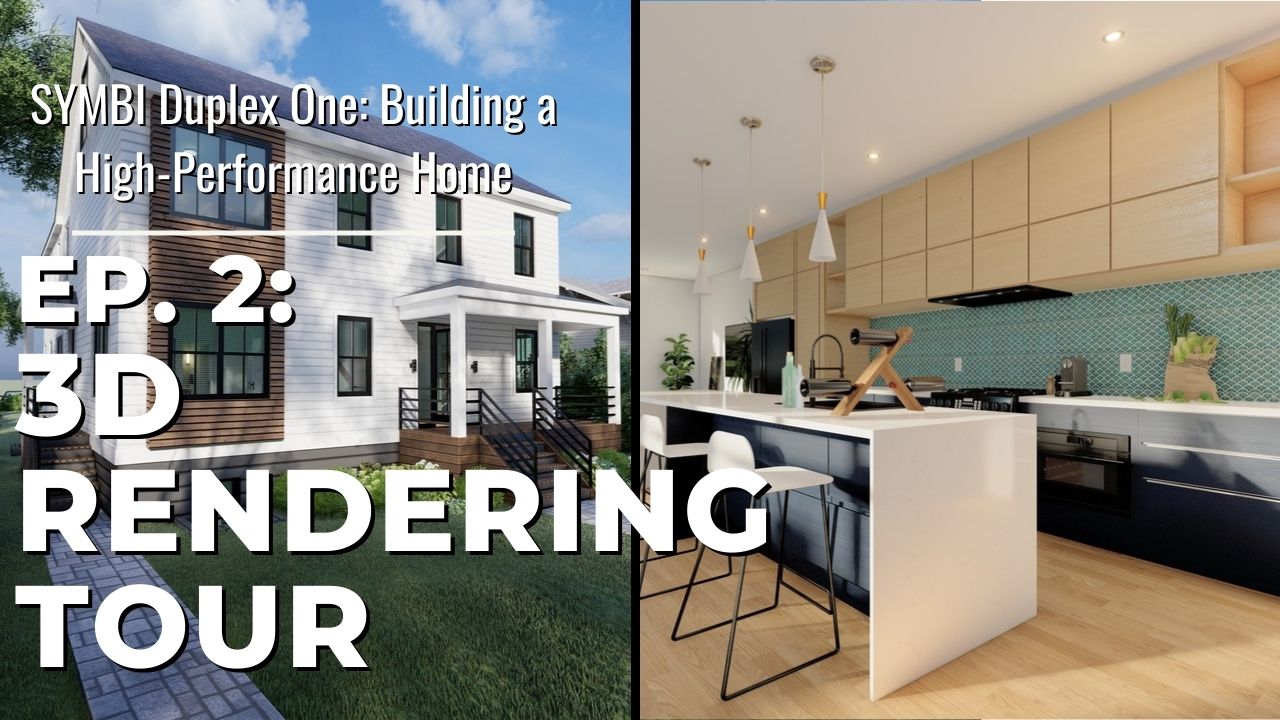 Now that the PRODUCTS high-performance demonstration home is in full swing, it's a good time to step back and get a full picture of the builders' vision for the two homes.
"Using Lumion 3D rendering software, designers Daniel Santaella and Paula Hernandez have perfectly captured the essence of Symbi Homes," says Symbi CEO Nicole Tysvaer. "I am thrilled that we can preview the project through this lens."