Case Study: Zero-Sum Gain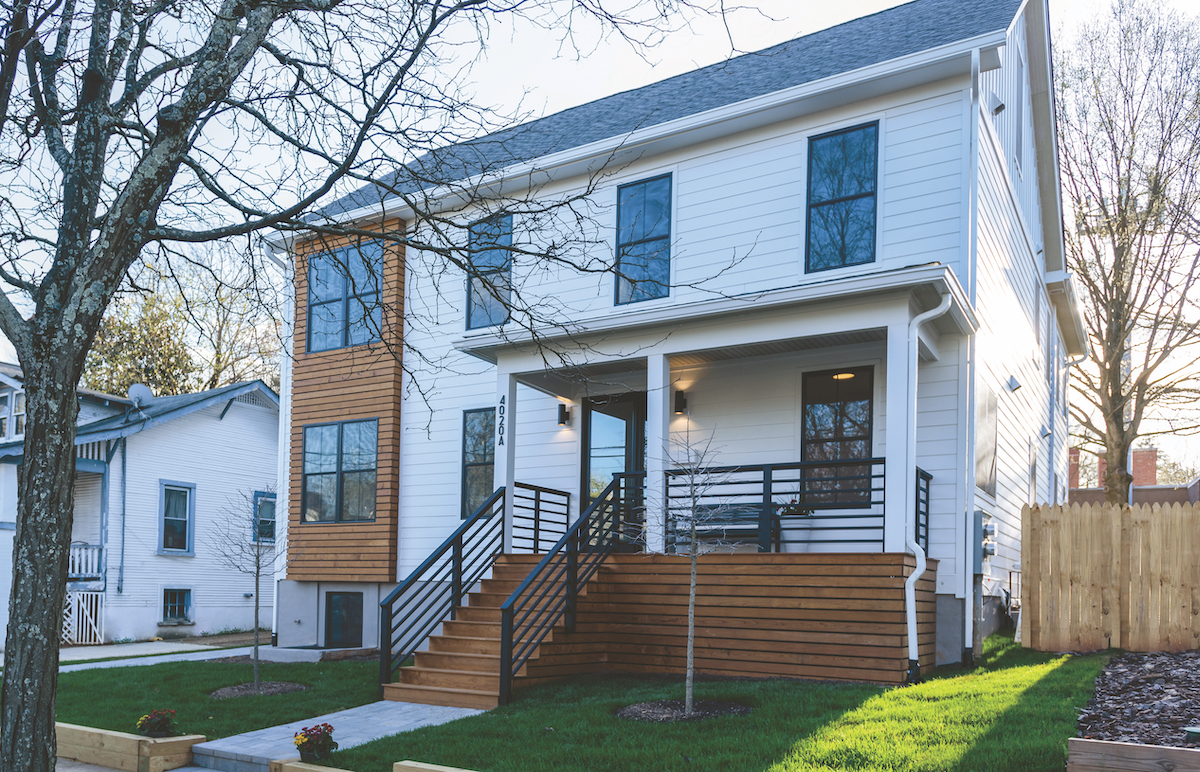 Tysvaer and Kulp chose prefinished white fiber-cement siding from Allura, which gives the home a modern farmhouse look but eliminates the need for painting. In addition to structural insulated panels, builder Symbi Homes turned to manufacturer Benjamin Obdyke for high-performance housewrap, rainscreen, and flashing systems. "Through this integrated approach, the builder and future owner can rest easy knowing there's little risk of wall failure due to moisture issues, and the cladding can live its full life," says Tara Murray, director of marketing for Benjamin Obdyke.
The builder did not ignore the need for adding personal touches. "We engaged skilled craftspeople in fabricating custom cabinetry, shelving, railings, and decorative wall panels, such as our mudroom design by Blake Sloane of Forty Third Place," Tysvaer says. Each home is efficient as well as smart, thanks to an integrated system from Brilliant and its partner brands. "The Brilliant Smart Home System is the cornerstone of SYMBI's smart home experience and makes it easy to use the Ring cameras, Schlage Encode Smart WiFi Deadbolt, Sonos speakers, smart lighting, video intercom, and more," says Mia Sapienza, marketing manager for Brilliant.